Professional Landscape Design & Maintenance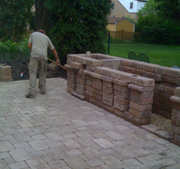 In 1978 Frank Anemone Landscape was established in Prospect Heights, Illinois, and we have served surrounding areas with professionalism and personalized service ever since.
We serve Chicago's northwest suburbs with a total-care approach to exterior property management for residential and commercial clients. By providing bundled landscape design and maintenance services, we reduce costs and ensure convenient, worry-free maintenance.
We strive to consistently exceed customer expectations through rapid response time, 24/7 customer service availability, and superior workmanship.
Contact us now or call 847-299-0406 to set up a consultation with our landscape sales representative.